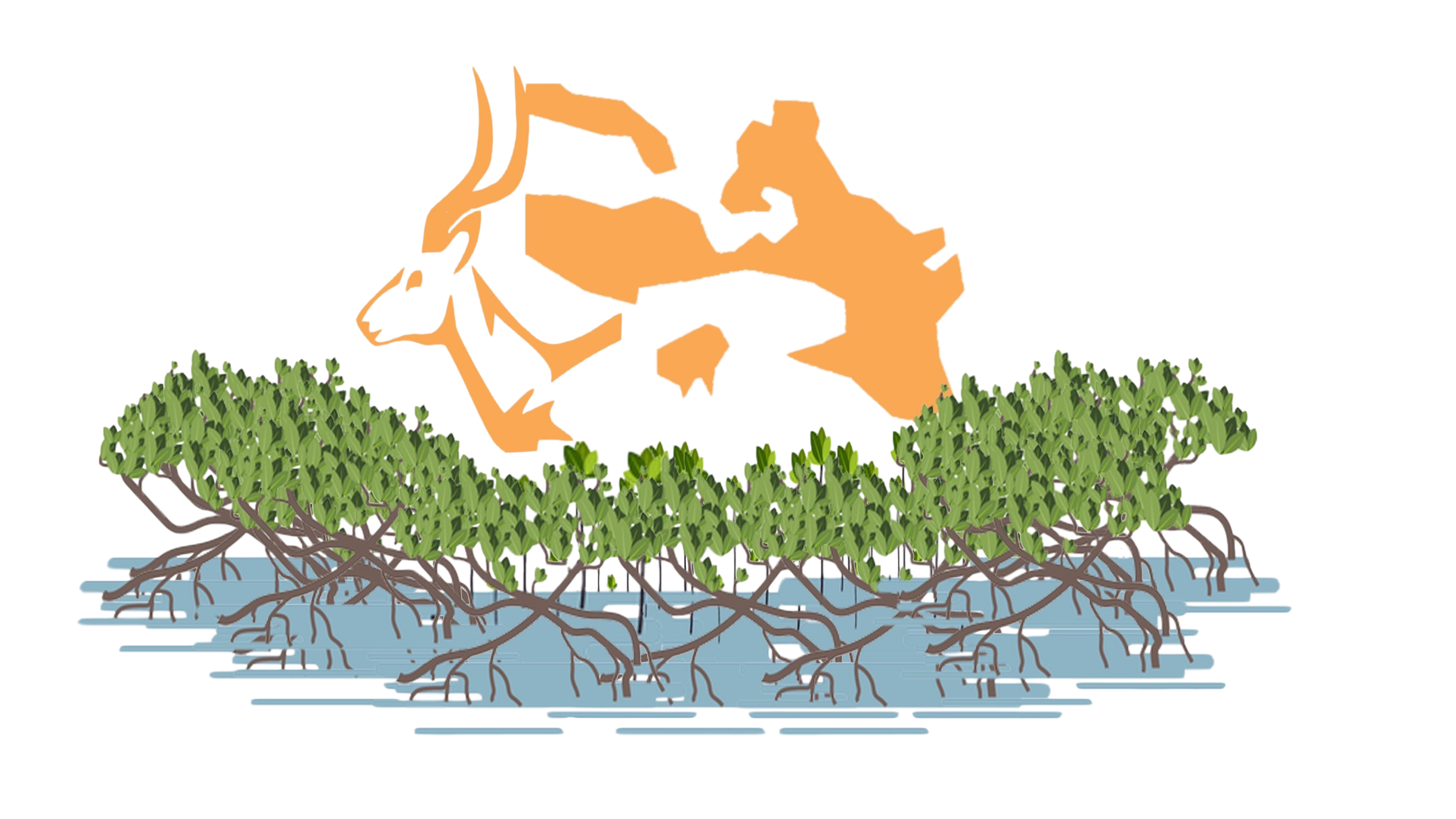 Designed by Rahmah AlQthanin, PhD Student of Biological science at Reading University, this logo is telling interesting elements in the Farasan Archpeilago which includes:
 A group of islands in the Red Sea which are Farasan Archpeligo .
The Head of the Arabian Gazelle which means the Arabian Gazelle are endemic to Farasan Islands and the main reason to register the Farasan Islands as a protected area since 1986.
The waters surrounding the islands are equally important for marine life including dugongs, sea turtles and numerous Manta Rays.
The important factor that makes Farasan group of islands unique is the presence of two important Mangrove populations, Avicennia marina and Rhizophora mucronata. These species are ecologically important and highly productive littoral biotopes and are acting as a reservoir and refuge for many small animals, birds and fish.